JoAnnChateau.com
PETITION: The South Dakota legislators have repealed that state's new Anti-Corruption Act. Tell Gov. Daugaard to veto the repeal.
The email from Represent.Us explains:
---
After thousands of emails and calls from voters, protests outside the capital, and a standing-room-only crowd in the Capitol balcony chanting "Respect our vote!" the South Dakota Senate brazenly voted to overturn the election results anyway and repeal America's first statewide Anti-Corruption Act.
The repeal bill is on its way to Governor Dennis Daugaard's desk. Sign this petition to send an immediate email to Daugaard so he knows the whole nation is witnessing a U.S. Governor overturn the results of a free and fair election, undermining democracy in the process.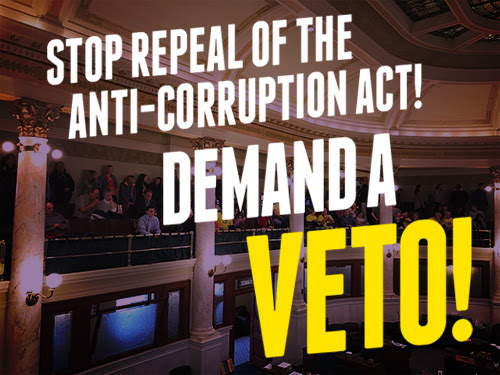 Together, we've used social media, phone calls, and newspaper ads to make repealing the Anti-Corruption Act a political nightmare for every politician involved — and they deserve it. South Dakota politicians are lying to voters to give themselves…
View original post 149 more words